Thank you for not flogging me yesterday with my worries. I appreciate being somewhat understood. It's nice. I tell ya what is also so nice, seeing so many new comments from so many great blogs. I can't wait to check up on all the new visitors. It is so refreshing to see comments start flowing again.
Any moms out there with P.Co.S who breastfed. I am reading in a few books and
articles
, (
another
,
more
.. think you get my point)
lately that PC.OS patients have a low milk supply due to a few things - but Met.formin Helps? Is there any truth behind this? If so I'm so going to be very pushy at my next appointment. Any one know anything about this? I think I may try and call a lactation consultant. yes/no?
For the pregnant FL/So. GA bloggers, You must go register
here
. I received a a great book on parenting and bundles of coupons for buy one get one free baby, pregnancy related items.
Here is a 20, 29, 35 week Picture all in the same shirt.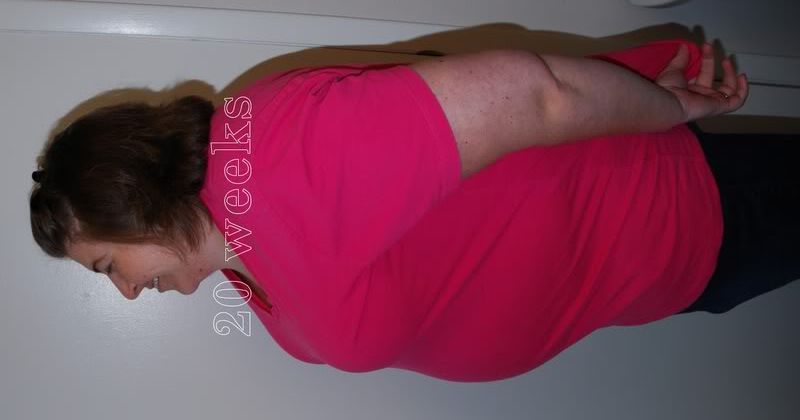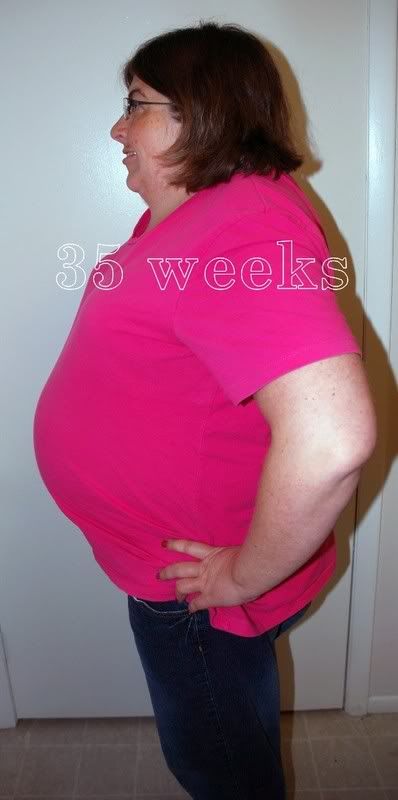 Here is the hep.arin shots that I do 2 times a day - see It's small ;)

Sara
gave me a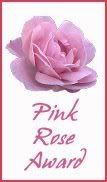 . How Sweet is she.
Here's what to do:
1. On your blog, copy and paste the award, these rules, a link back to the person who selected you, and a link to this post: You will find the story behind the Pink Rose Award
here
and other graphics to choose from there. (It's really such a sweet story)
2. Select as many award recipients as you would like, link to their blogs (if they have one), and explain why you have chosen them.
3. Let them know that you have selected them for an award by commenting on one of their posts.
4. If you are selected, pass it on by giving the Pink Rose Award to others.
5. If you find that someone you want to nominate has already been selected by someone else, you can still honor them by posting a comment on their award post stating your reasons for wishing to grant them the award.
6. You do not have to wait until someone nominates you to nominate someone else.
I nominate:
Pam
for her beautiful blog/writing skills. She often leaves me just wanting more.
Janna
for her heart.
Amanda
for helping me get through the day.
JJ
for all that she does for this IF community and her giving spirit.
Mel
for her honesty
Seussgirl
for her outpouring support (and because I am going to be emailing her lots of questions soon)
Jen
for her ideas and getting the Cent. FL Bloggers together.
Remember you can nominate someone for this w/o being nominated. But if you are commenting on my blog, consider yourself Nominated because w/o you I'd have no way of knowing my supporters/cheerleaders. This (to me) is what it's all about. Making your support known. Keep it up and pass it along.