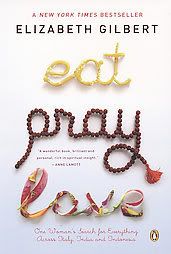 I am in the middle of reading this book.
Right now, I totally recommend this book to/for any woman. I have found myself nodding in agreement over her thoughts, feelings and emotions even though she has not suffered infertility related topics, she has suffered. And she is insightful as all get out. The word phrases she uses, just comfort me. Here are some examples that have just really set my brain in overdrive these past couple of days. (I do not want to ruin the story line so I will not go into depth – but I really wanted to share some of the more eloquent analogies she uses in her book): (my thoughts are in italics)
"(Loneliness) is going to make me sleep with him again tonight, I just know it."

I can not tell you how that one line in this book broke a dam in my soul and made me weep and weep. I have felt this type of victimization and vulnerability to Loneliness before in my life. I have been violated by loneliness many, many times and I would have never illustrated it in this manner (because I am just not that creative) but WOW, what a powerful statement. This spoke volumes to me on many different levels and crisis's in my life.

(running to catch an elevator- catching a glimpse of herself in the mirrored reflection
)"In that moment my brain did an odd thing- it fired off this split second message: Hey! I know her! That's a friend of yours!- And I actually ran forward towards my own reflection with a smile ready to welcome that girl whose name I had lost but whose face was so familiar"

I think about this the most. Parts of me in the journey to conceive have been robbed. But there are some parts that I am grateful for. I have learned a great deal about adversity, compassion, and acceptance. I have met great friends. I have sacrificed myself may times over. I am found ways to pick myself up when I thought I had nothing left in me. But there are brief moments, when I see the old me and I do embrace her as a familiar face.

(the author talking about American Philosophy and how we are semi-programmed to think)
"Do we deserve pleasure? … "How is pleasure most efficiently maximized?"

Her point is that we have insecurities about whether or not we have earned our happiness. Like there is a sliding scale of judgment. We base it off things and values and past experiences, our ancestors, company we keep. We have what she calls "recreational binges". We go all out and splurge only to follow up that with a period of guilt and remorse.

"When I get lonely these days, I think, So BE lonely, Liz. Learn your way around loneliness. Make a map of it. Sit with it for once in your life, but never again use another person's body or emotions as a scratching post for your own unified yearnings."

I still cannot completely say that I have wrapped my head around this statement. HOLY COW have I subjected far too many people to my scratching post. I am having a hard time dealing with that statement alone. But I want to conquer this. It will lead me to explore better places in my mind and heart.