Today at 4pm I was supposed to be admitted into the Hospital to induce labor. Boy did the world have other plans for me.
We tried A in the swing today. I am never sure when to introduce new things. He loved it. He just laid back and enjoyed the ride.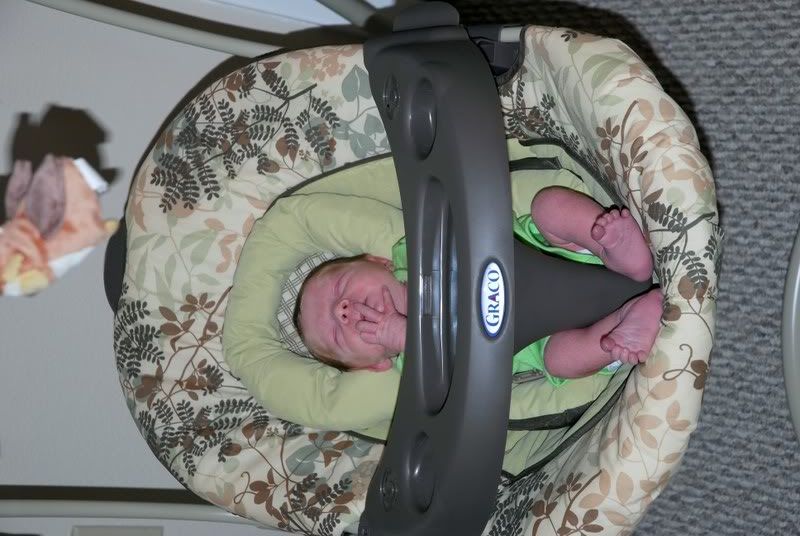 I already see him changing so much. We are up to 3-3.5 oz at feedings. I know he must be growing like a weed.
If you can spare a good thought, PLEASE stop over and offer
Courtney
some good thoughts. She needs to be in our thoughts today as she received some news today that is very less than favorable and could use our support.